How to Restore Deleted Pages and/or Questions
You can recover deleted pages and/or questions from the side menu.
Click on the Trash Bin icon from the side menu.
Locate the page or the question you wish to restore.
Click on the Restore link.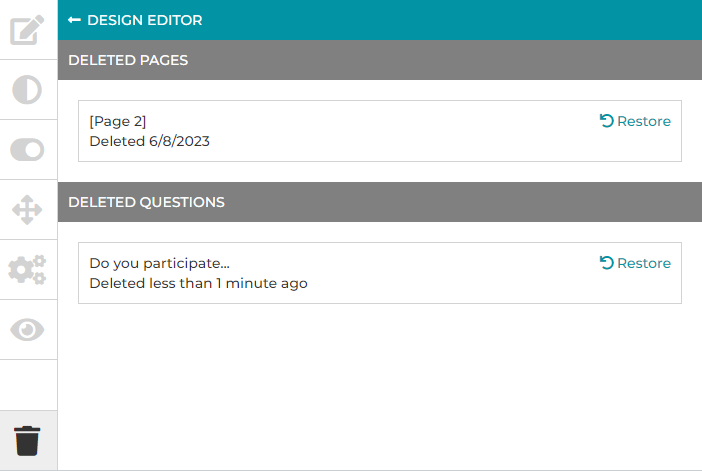 If you restore a page, the page will be inserted after the current page. If you restore a question, the question will be inserted to the end of the current page.
It should be noted that the side menu is only available on devices with large screens, such as a desktop, a laptop or a large tablet.