Legal Market: Learning More About Client Satisfaction to Attract New Business
Erika Giles
12 minutes
Initial Challenges
Every industry faces unique challenges as they navigate their marketplace. Here are a few challenges you may have faced or overcome in today's legal market.
Increased Competition
Recent surveys conducted by Logickull and Lawyer Firm News confirm that one of the top challenges facing law firms today is finding new clients due to increased competition in the legal marketplace.
Firms have been feeling the competitive pressure to stand out for years, but Covid-19 and do-it-yourself legal solutions for individuals and businesses have increased this pressure by reducing the need for some of the frequently used legal services.
This has, in effect, forced firms to improve their digital sales pitches to gain more prospects and clients.
Pressure to Develop a Highly Specialized Niche
Most law firms, large and small, tend to market themselves with one size fits all offerings. This means they have various lawyers specializing in different legal areas, although data suggests that clients prefer firms with highly specialized niches to take their cases.
With a highly specialized niche, firms can gain a better understanding of their client, and market to a smaller portion of clients within a broad market.
Time Wasted on Administrative Tasks
Administrative tasks are costly, time-consuming, and typically unbillable. The tasks that can't be handled by a legal clerk or administrative assistant require the time and expertise of an attorney. Reducing these tasks by streamlining workflows often allows for more time spent face to face with clients.
Client Satisfaction
Law firms must provide more value-based services for their clients to improve their satisfaction and meet the demand for a more client-centric law firm. With more ways than ever to write about positive and negative experiences on the internet, law firms need to make sure they maintain a pristine reputation by having an online presence that suggests excellent client satisfaction.
Complex Technology
There are many technology options for firms to choose from, and many of them must adopt new technology to stay relevant and on par with their competition. However, taking the time to find the right technology, to test that technology, and thoroughly vet every employee who works at a firm may take a lot of time, resources, and training.

How to Find New Clients
Create and Promote Educational Content
As we discussed above, the legal industry is becoming more and more competitive.
A great way to overcome this challenge is to start creating content that positions your firm as a thought leader in your marketplace. You can then promote this content on platforms like your website and LinkedIn.
Some content ideas include:
● Videos
● Whitepapers
● Infographics
Hone in on Securing Referrals
Referrals are the lifeblood of many law firms. They really gain a large portion of existing clients from former clients or other individuals who can vouch for the expertise of the lawyers at the firm.
This begins with treating clients with the utmost care and respect, great testimonials, and curating high-quality content. Some other great ways to gain referrals include becoming a guest on a podcast, teaching, and speaking at local events.
Develop an Online Presence
In a digital-first world, an online presence is essential for any business and this includes legal. Share what your law firm has been doing with your target audience. Provide them with evidence of your expertise and care by investing in an excellent website.
We recommend you don't stop there either. Dedicate time to finding ways to get press so your legal brand is more recognizable.
For instance, you could get your law firm on a few "Best" lists or recommend your lawyers for local awards to gain notoriety online and offline.
Start Making Online Reviews a Priority
Over 90 percent of people look at online reviews before selecting a lawyer. Encourage your clients to leave reviews.
Asking for client reviews gains the best result when it is done consistently with each and every client. Review requests are also best when they are asked for in a newsletter, on your website, and/or personally via email.
Social Media
Social media helps you to establish connections and foster relationships with your audience. It's a fun and free way to boost your contacts and gain potential clients in the future.
Generate interest by engaging your audience with stories, live video Q&A's, and polls. Facebook, Twitter, Linked In, and even TikTok are all great options for creating a legal social media presence.
Networking
Get involved with different trade associations and organizations that are relevant to your practice field. Make sure to attend their events to help you get in front of potential clients.
Focus on Client Experience
Client experience is the entire experience your client has with your firm, including all interactions from on the web to in-person. This is a proactive approach to pleasing and building trust with your clients.
An Attorney's Office, by Leandro Aguilar
Most firms with great client experience do the following things:
Understand Your Clients and Their Needs
Take the time to develop client personas for your firm. Client personas are short, descriptive profiles or descriptions of your ideal clients. They help you to determine the needs, wants, and expectations of your most common clients.
Knowing what your client needs makes it easier for you to interpret how they may be feeling when they contact you for help.
This allows you to be more attentive with your clients by creating a more personalized experience for them.
Know Your Client Experience Journey
Along with client personas, you need to know the journey they go through as prospects and clients from start to finish. The client experience journey refers to how you want your clients to feel as they interact with your firm to accomplish a goal.
Developing a thorough client journey allows you to manage client expectations while staying in control of the relationship.
Make sure your client experience journeys are different depending on the case and whether the client is a plaintiff or defendant.
Each stage of their journey should be marked by a major milestone that clearly reflects the goals and objectives to be met for each stage.
Get Everyone on Your Legal Team Onboard
All of your efforts to improve customer experience will fall flat if everyone on your team is not onboard.
Train your team to consistently provide a good client experience by developing procedures and policies regarding documentation and workflows. Keeping track of client interactions in a single place will help your team to remain consistent and aware of what is going on with a prospective client or current case.
Connect With Your Clients
Creating a connection with your clients begins with building trust with them. This begins with asking questions, being patient, listening, and letting your personality show.
Try to relate to their situation if you can and offer kindness and sincere communication. Your clients will likely appreciate your willingness to connect with them and respond favorably by referring your legal services to their friends and family members and/or by leaving a glowing review.
Capture Feedback
For your clients to have a seamless and exceptional experience with your firm, you'll need to know how they feel by capturing feedback. The feedback they give helps you to determine what you should continue doing and processes you may want to reevaluate to improve the overall client experience in the future.
Tips for Useful Legal Surveys
Using surveys doesn't necessarily mean that you'll open your firm up to criticism. Instead, you'll gain an opportunity to receive feedback on your legal counsel, which may leave you pleasantly surprised.
Follow these useful tips to optimize your surveys to ensure you receive optimal responses on your legal surveys.
Base Your Questions on the Objectives You Want to Achieve
Figure out what your objective is and develop your questions around those objectives. For example, if your law firm wants to collect data about service quality and the price of your fees, you may choose to make a written survey with questions about the ease of the process, the friendliness of staff, and the worth of the services compared to the outcome.
Make the Survey Take Less Than 12 Minutes to Complete
Surveys should be short and sweet. You want to get the most out of a short survey by asking the right questions in the right way.
It is unlikely that your clients will finish a long survey, which doesn't help you accomplish your goals or objectives for your surveys.
A/B Test Different Survey Questions
Use two different surveys with different questions to see which survey will provide you with the best and most useful responses.
Use Random Sampling
Your survey should be equally distributed amongst your clients for scientific accuracy.
Be More Concerned About What the Clients Wish to Say
It is easy to get caught up in what you want to know about your clients' experience, but they may not be willing to share information about every detail.
It may be helpful to ask a focus group to come in and ask them about what questions they'd like to be asked before you develop the survey questions. This way, you are able to put their interests first, while still gaining useful data.
Thank Your Clients for Participating
Find unique ways to thank your clients for completing a survey. Write a letter thanking them for completing a survey, give them a call, or thank them via email.
This creates an excellent end-to-end client experience.
Potential Survey Questions
There is an unlimited number of questions you may ask your clients. However, there are a few questions and topics you'll want to include in your legal surveys. Review these questions to get a good idea of what questions your firm may want to start with.
General Information
"How did you hear about our firm?"
"If you were referred, who sent you?"
"If you saw one of our ads, which one?"
"Were our office hours convenient for you?" (Yes, No, Explain)
"Was our appointment scheduling tool easy to use?" (Yes, No, Explain)
"Have you visited our website? Was it easy to find what you needed?"
"Have you read our blog? Did it help you understand our legal process or your case better?"
"Do you read our newsletter? Is it helpful to you?"
Service
"How would you rate your treatment during your initial visit with 1 being poor and 10 being excellent?"
"Did we meet or exceed your expectations?" (Yes, No, Explain)
"Did we communicate essential information with you regularly?" (Yes, No, Explain)
"Do you feel our staff was attentive and receptive to your concerns?"
"Do you feel you were treated with courtesy and respect?"
"Was our staff helpful?"
"Do you feel we understood your problem?"
"Did we lay out options and explain the benefits and drawbacks of each?"
"Were we able to come up with creative solutions to your problems?"
Speed
"Was your work completed on time?"
"Were your phone calls returned in a timely manner?"
"Did our staff keep you informed about any key developments in your case?"
"Do you feel you were treated with courtesy and respect?"
Billing
"Did we help you understand our fee and billing procedures?"
"Were our bills clear and easy for you to understand?
"Was our total fee fair?"
Outcomes
"Were you satisfied with the case outcome? Why or why not?"
"Would you come back to us for legal help? Why or why not?"
"Would you recommend us to others? Why or why not?"
"Would you like to be placed on our mailing list?"
Adopting Emerging Technologies
There are many new technologies that can help to improve the business outcomes of your law firm. The technology you adopt can make a difference in your workflows and help reduce the workload of your employees.
Cloud Migration
Cloud hosting and SaaS solutions are a great option for law firms that want to reduce the cost of maintaining in-house data centers and software. Cloud migration makes it easier to update security and to utilize higher-value work in the same place, saving time, money, and resources.
AI
Artificial intelligence (AI) innovations have accelerated in the legal industry recently. These new innovations have the potential to automate workflows for attorneys and provide a more comprehensive customer experience for clients.
In fact, a recent Gartner study concluded that there will be about $2.9 trillion of business value created by AI augmentation in 2021.
With AI, lawyers can focus on tasks that require their individual creativity and intelligence.
Remote Work
Remote work has made many law firms rethink how they use technology to make the experience as good (or better) as when employees worked in the office.
This includes new technological tools like project management software, video conferencing, electronic signatures, and other collaborative tools.
Cybersecurity
Cybersecurity needs to be at the forefront of every legal professional's mind for the upcoming year. It is estimated that cybersecurity threats will go up and occur about every 11 seconds, and legal data is particularly sensitive.
Therefore, it is necessary to partner with excellent cybersecurity companies that are up to date on all information security requirements to avoid a data breach.
Expanding Your Commitment to Diversity, Inclusion, and Equality
Top law firms understand the need to appeal to the interests of the new generation. What's important to people today is a commitment to social equity in the places they give their business to.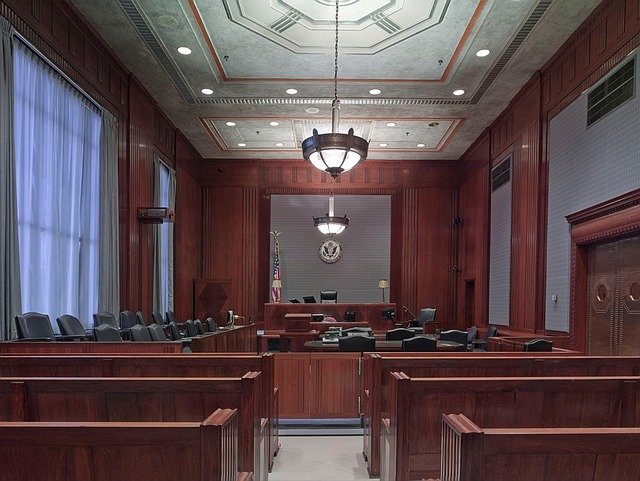 A U.S. Courtroom
Reevaluate Your Gender Equality Policies
Review old policies your firm may have that may exclude certain genders from gaining certain benefits and promotions. Rewrite your policy to be more inclusive and ask the affected party what will help them to be successful at your firm.
This promotes more inclusivity and will put underserved genders in the driver's seat of their own futures.
Implement Diversity and Inclusion Training For Employees
Your whole firm should know about your commitment to diversity and inclusion. The best way to do this is to implement quarterly or yearly training to get them all on board with this aspect of your company culture.
Make the training fun and have them practice applying the principles they learn in their daily work lives.
Contribute Meaningfully to Conversations Around these Matters in Your Area
Join local business diversity and inclusion groups and organizations.
Participate in events and speaking engagements that display your commitment to equality in your workplace and beyond. Your neighborhood, town, or state will quickly notice your firm as a caring and compassionate business that is committed to social justice, which reflects positively on your reputation.
Creating a Law Website Tailored to User-Experience
Think of your law website as your virtual storefront. You likely want it to be pristine, welcoming, and easy to find. The success of your website is critical to the success of your firm.
Make Your Website Easy to Navigate
Essential information like your address, phone number, and appointment-making tool should all be easy to find on your website. Add a clearly marked navigation bar to reduce confusion.
Whitespace is Key
Break up the text on your website and don't inundate your site visitors with images, videos, or shapes. Keep it clean and simple.
Add Pictures and Profiles to Your About Us Page
Tell your site visitors a bit about who they'll be working with or they select your firm to represent them. This builds trust at the beginning of the client's journey.
Feature Testimonials on Your Site
Let your site visitors see social proof of your abilities by adding in some excellent testimonials from former clients or press sources.
Take Advantage of Online Forms and Appointments
Many people prefer making appointments online, instead of on the telephone.
Allow them to fill out a simple online form and contact them later for further details to determine if your legal specialization is right for their case.
Law and the Future
Law practices and lawyers will need to readjust to the new competitive landscape by delivering top notch legal services to develop a profitable and sustainable practice that is prepared for 2021 and beyond.
The landscape of law is changing and your firm needs to be prepared for that change. When you are proactive and begin assessing where your firm stands with your clients using surveys, you can save an abundance of time, money, and resources.
This is because you get an inside look at what you do well and what you can work on, thereby providing you with the opportunity to improve continuously.
About the author: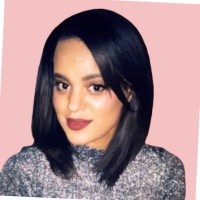 Erika Giles is a marketing copywriter and blogger that helps B2B and B2C businesses with content strategy and content development.