How to Add a QR Code
A QR Code (or Quick Response Code) is a matrix barcode found on most print advertising materials. Your distribution targets can scan and open the survey with their smartphones or tablets. A majority of smartphones have QR code readers in their proprietary app library; if not, a QR code reader app can be easily downloaded onto your mobile device.
Need to create a QR code for your upcoming survey? SurveyOL helps you generate QR codes under the Send section.
On the Dashboard page, click on the Send link for your survey.
Locate the web link collector you wish to add a QR code.
Click on the QR Code section, and choose "On".
Click on the Save button.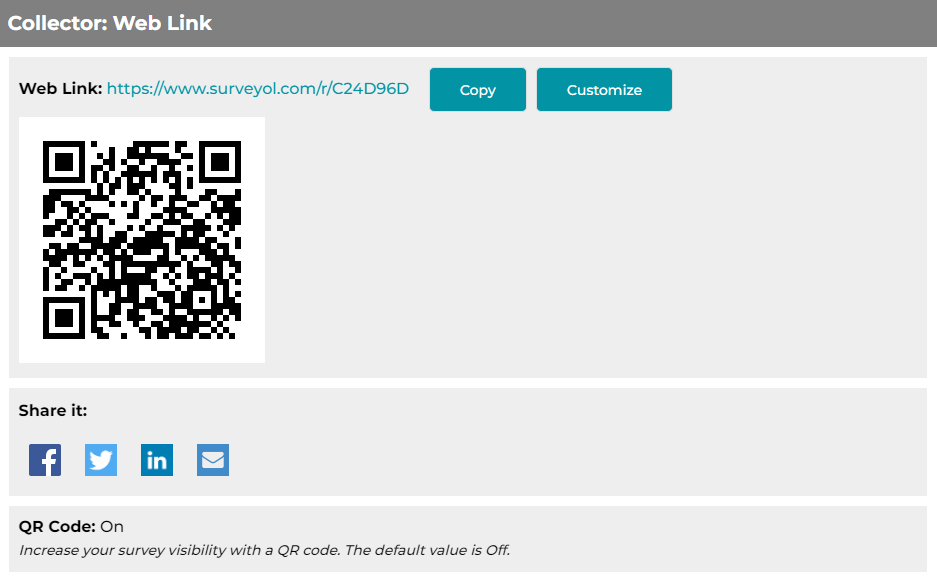 Please keep in mind that if you use both the URL and QR codes for your survey, it will not be possible to filter the results by either channel. You will only be able to read the complete results. If you would prefer to filter via QR code, be sure to offer the QR code only for your surveys.