Educational Surveys in the Era of Covid-19
Megan Rich
3 minutes
Education systems vary greatly from one to the next, and this variability leads to different solutions for different problems depending on a number of factors. The number of personalities, lifestyles, and views of the world that are combined into a classroom or school corridor each day is not something that could be easily quantified.
State and federal governments may decide what the most important learning standards are for every child and student, but the way that students learn, comprehend, and retain information is up to their abilities and motivation. Abilities, motivation, and learning habits vary from person to person, and methods of teaching that have been beneficial for one may not be beneficial for another. Adapting teaching methods according to a variety of student and family needs is manageable in a classroom, but this kind of individualization can be much more difficult to achieve at a distance through online learning.
Transition to Online Learning
So, when the COVID-19 Pandemic hit, and everyone was required to move online, were there students left behind? Did everyone in a class feel as though they received an education that was adequate in amount and quality?
The pandemic created an almost impossible task for teachers and administrators. How could they communicate with their students and families to find out what the learning environment at individual homes was like? To answer this question and others like it, many schools and administrators resorted to surveys to help gauge what the needs spread across their school campus were.
Surveys are undercover superheroes in the field of education, whether used for assessing how outcomes have been affected by a pandemic or for learning how to track year to year progress of various sorts. Surveys give schools, teachers, and administrators a more objective look into the thoughts and opinions of students and families who may not want to initiate sharing their thoughts for fear of coming across as though they are complaining or unappreciative of the service their educators provide. Some parents or students may not have time to go out of their way to set up a meeting with a teacher or administrator to share insights into their child's experience in the classroom or ways in which our schools might improve. Surveys give the education professional a uniform and simple way to learn the needs, wants, and concerns of teachers, students, and families and ways to better serve the community they work with on a daily basis.
The transition into a school routine during COVID-19 was difficult for students, families, and staff members alike. Not everyone has equal access to technology and the online setting was excruciatingly difficult for extremely young students or those with special needs. It was vital to learn how this new and unfamiliar situation would influence everyone involved so that future academic success could be achieved.
(Photo by Thomas Park)

The Transition Back to Normalcy
Now that schools are re-entering their spaces more and more each week, what happens with the transition back into a normal school routine? Does everyone feel comfortable returning to a full campus? Some students and their families may have valid reasons for being cautious when returning to a full-capacity campus— teachers and administrators may share some of these concerns as well. Surveys are a tool that can help schools and school districts gauge the excitement, reluctance, or inability to return to school for their community and be able to understand their students, families, and employees in much more depth.
The state and district have to regulate school attendance and student progress. Exemptions for cautious families may not be available, but answers from district-wide surveys can provide administrators with opportunities to come up with solutions or ways to ease cautious families back into the school routine.
COVID-19 has been a life-altering event for many people in our communities. The transition out of a regular school routine was arduous and burdensome for both teachers and students alike. People who went from seeing each other five days every single week all of a sudden went almost an entire year without seeing each other face-to-face. Being aware of what the return to school means and requires of the people involved can help make the transition back into regular school life encouraging, comfortable, and welcoming for all.
About the author: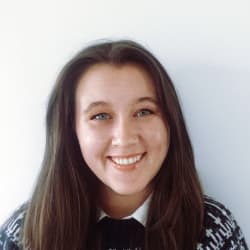 Megan Rich is an educator and writer with almost a decade of experience teaching children both in a traditional in person classroom environment and virtual classrooms online. Through writing and education, she aims to give companies and individuals the right words to use to express themselves and the message they want the world to hear.