Marketing & Sales Surveys Will Boost Overall Customer Experience
Erika Giles
12 minutes
Initial Challenges
Marketing professionals face different challenges based on their marketing strategies. In this fast-paced industry, it is important to identify your struggles in marketing and sales to begin addressing them.
Here are some common challenges marketers and sales reps face today.
Generating Leads and Traffic
Competition for leads in the marketing and sales industry is tough. This means marketing agencies must offer concrete value to new prospects to close a sale. Gaining targeted leads via paid ads on platforms like Facebook and Google are likely to rise in cost. This means it is important for agencies to do everything they can to gain organic leads using free or low-cost resources.
Securing a Decent Budget
It's difficult to create a great marketing strategy without the proper budget. You may have great ideas that will generate plenty of revenue, but you still have to get a budget approved by higher-ups to implement your ideas. This may prove to be a challenge, especially in the aftermath of a global crisis. As a result, marketers are required to get creative with their strategies to achieve high levels of growth.
Training Your Marketing and Sales Team
As your marketing team scales and adopts new martech, they must be trained properly. Most agencies are short on time with a backlog of work to do. This may make it difficult to provide sufficient training that allows your sales and marketing teams to fully thrive.
Proving Return on Investment for Marketing Activities
In addition to issues securing enough of a marketing budget, comes challenges proving how the money you spend on marketing and sales drives revenue for the company. Marketers need to be able to prove the worth of a particular marketing strategy or a piece of content. No way to prove ROI means no way to secure a decent budget.
Access to the Proper Tools and Technology
Marketing and sales tools and technology are changing and improving at a rapid rate. To remain competitive in the market, agencies must keep up with the latest digital technology trends.
For instance, they must have access to robust CRM platforms, content management systems, and marketing project management software. The software and tools your teams need may be costly and take time to learn, which may prevent some agencies from adopting new and emerging technologies.
Client Satisfaction
When it comes to marketing and sales, client satisfaction can be tricky. Each client likely has different objectives and goals, which means that client satisfaction isn't always a one size fits all approach. Marketing and sales professionals must learn how to measure, manage, and improve customer satisfaction at each milestone in the customer journey, from sales call to the thorough execution of the marketing plan.
How to Find New Clients
Use Your Marketing Tactics on Yourself
A great way to prove that your strategies and tactics work is to use them to market your agency. The best way to do this is to utilize the technology that you recommend, create an awesome website that converts, and go through every step as you would with your other clients.
This will help you build a trusting bond with your audience as they notice proof of your success in achieving results.
Keep Up with Your Blog
Your marketing and sales blogs are a good way to attract potential clients. Publish helpful content and use cases to your blog to help your prospects self-serve until they are ready to inquire further about your services. Blogging is one of the most effective ways to demonstrate great SEO practices to clients. This will attract clients who need help with their SEO strategy.

Offer Downloadable Educational Content
Offering downloadable content is a good way to increase the awareness of your agency and to position yourself as an industry leader. Decide which type of content would be most useful to your audience and create a mix of content types, such as ebooks, whitepapers, and even video courses. Make sure your content is gated so you can gather contact details from prospective clients. Also, remember to keep track of who downloads your content so you can follow up with them later.

Ask for Client Referrals
Your existing clients can be your best brand advocates. Create a referral program that helps encourage your existing clients to make connections with others who may need your services.
For instance, you can try offering referral incentives for existing clients and create resources that entice your clients to provide your company with referrals.

Create Case Studies and Testimonials
Success stories are great indicators of your competence and professionalism as an agency. Potential clients want to know how your services work, what type of results to expect, and that you can demonstrate how you got real results. Case studies should have these four factors to help you win new clients:
• The problem you helped your client solve
• The solutions you provided to your client
• Real results with relevant data
• A quote from your clients about their great experience
Strategies to Improve Client Experience
Client experience is different from client satisfaction. The experience a client has with your agency includes all the interactions they have with your agency from visiting your website to in-person. Marketing agencies who provide a great client experience apply the following strategies:
Create a Clear Vision for Client Experience
Before your customers can have a great experience with your business, your employees need to know what your vision is for the client experience. You must communicate your vision with each person in your organization so they know how to work to make that vision come true.
The best way to do this is to create a set of statements that serve as guiding principles for that vision. This makes it easier for your employees to follow and execute when they work.
Develop Customer Personas
Creating a great customer experience includes knowing who your customers are, what they like, what they dislike, and what is important to them. Bring your customers to life by developing customer personas (customer profiles) that help you better understand your customers. You'll need to give each persona a name and personality. For instance, you may have a persona named Amber who is a 38-year-old marketing manager for a natural toothpaste company. She knows a lot about technology and resides in a metropolitan area. Having customer personas readily available is the first step towards becoming a more customer-centric agency.
Gain Insightful Customer Feedback
You must know where you currently stand with your customers to gain a deeper understanding of where you'd like to go. The best way to gain insight on what you're doing right or wrong is to start using surveys to gather feedback. The feedback your clients provide will help you and your team to determine the processes that work, as well as the processes that are outdated that you may need to reevaluate.
Ensure Your Brand Messaging is Clear
Confusing brand messaging makes it difficult for your prospects to understand what your value propositions are. This may cause prospects to get confused and decline your services.
This is why it is essential to keep your brand messaging clear by making it easy for your target audience to understand. Here are few tips you can follow for a better customer experience:
• Communicate exactly what services and products your agency offers
• Convey value in your messaging so your customers know what your offer can do to positively impact their lives
• Focus on customer needs and pain points
Engage Your Customers at Each Touchpoint
Make sure your customers know your team is there to help them at each stage in the customer journey. Doing so increases sales and helps to enhance the customer experience. Some of the benefits of engaging your customers at each touchpoint are:
• It helps improve your conversion rates by honing in on customer retention
• It helps you increase the lifetime value of your service or product by engaging across all touchpoints
• It achieves a higher ROI for your company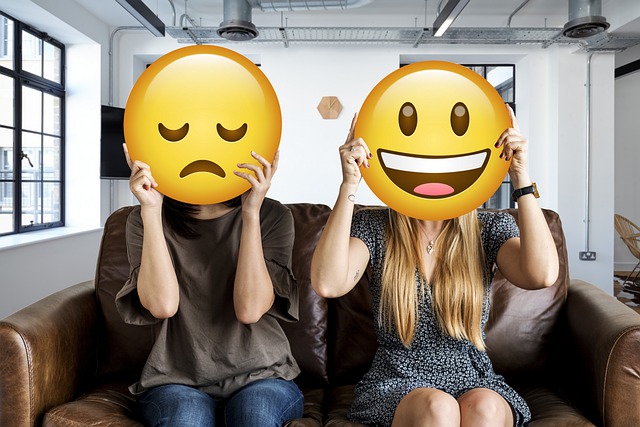 Image Credit: Tumisu
Tips for Useful Sales and Marketing Surveys
Using surveys to gain insight into your agency is invaluable, but only if your clients are willing to fill out your surveys. Here are five tips to help you gain higher response rates:
Make Sure the Purpose of Your Survey is Clear
Ensure the purpose of your survey is clear by asking yourself these questions:
• Why are you sending the survey?
• Who do you want to take the survey?
• What is your scope?
The clearer you are on the purpose of your survey, the better the results will be. Make sure you also communicate an overview of this information with survey participants.
Place Your Questions in the Right Order
Each survey should have "warm-up" questions that prep the customer for more in-depth questions later. This helps get your customers acquainted with the survey and puts them at ease with the situation. At the end make sure to ask "cool down" questions to take the pressure off of your customers. You may also leave a space for open comments just in case there is anything else your client would like to mention. Remember, you should think more about what your clients want to say rather than what you'd like to hear.
Avoid Leading Questions
Questions that steer your clients consciously or unconsciously in a different direction will skew the results of your survey. For instance, if you ask "how excited were you to try our services?", it may lead your customer to provide a falsely positive response. You want honest answers from your customers so you can make changes accordingly to improve your customers' experience.
Keep the Survey Short
When your survey is long, your customer response rate will go down. You may also face customers who select random answers to get through the survey quickly. A good rule for survey length is to make sure they are no longer than 15 - 20 minutes.

Create Mobile-Ready Surveys
Most people access their email and the internet via mobile devices today. This is why it is crucial to develop surveys that work on mobile devices. It is unlikely that someone will check your survey email or text on their phone and go home to complete the survey on their laptop or desktop. Convenience when making surveys is key to an excellent response rate.
Potential Survey Questions
There is an unlimited number of questions you may ask your clients. However, there are a few questions and topics you'll want to include in your sales and marketing surveys. Review these questions to get a good idea of what questions your agency may want to start with.
General Information
"How did you hear about our agency?"
"If you were referred, who sent you?"
"Were our office hours convenient for you?"
"Have you visited our website? Was it easy to find what you needed?"
"Have you read our blog? Did it help you understand the selling and marketing process better?"
"Which of our agency's services are most valuable to you?"
"Which competitors did you consider before choosing our agency?"
"Are you following [company] on social media? If so, which platforms?"
Sales Process
"How would you rate your treatment during your initial correspondence with one of our sales reps?"
"Did we meet or exceed your expectations?"
"Did your sales rep communicate essential information with you during the product demo?"
"Do you feel our staff was attentive and receptive to your concerns?"
"Do you feel you were treated with courtesy and respect?"
"Was our staff helpful?"
"Do you feel our sales rep understood your problem?"
"Did we suggest options and explain the benefits and drawbacks of each?"
"Were we able to come up with creative solutions to your problems?"
Marketing Team
"Were your projects completed on time?"
"Did we provide you with enough communication channels to reach our marketing team?"
"Did our marketing agents keep you informed about the marketing initiatives they were completing for you?"
"Do you feel your voice was heard throughout the marketing process? Did our team incorporate your feedback?"
"How satisfied are you with the way your marketing team handled your challenges?"
"Would you trust this marketing team to handle any other marketing initiatives that may come up?"
Results
Were you satisfied with the results of our marketing efforts? Why or why not?
Did you get results that aligned with your objectives and goals?
Would you recommend us to others? Why or why not?
Are you satisfied with the overall service and product?
If you could change one thing about our services, what would it be?
Sales and Marketing Technology Trends
Sales and marketing technologies are ever-evolving to help make the lives of your marketing and sales reps easier. Check out some of the latest tech trends in sales and marketing to see what you can use to boost your customer experience.
CRM Platforms Stacked with Features
A great CRM platform is a necessity for any highly efficient sales and marketing team. Customer relationship management systems with robust features make it simple for sales reps to keep themselves organized throughout the sales process, and marketing teams can easily gain visibility and insight into what customers are looking for and common objections. Some of the best CRM features include contact management, lead management, opportunity management, sales forecasting, sales analytics, reports and dashboards, and a host of other exciting features that help increase sales and customer satisfaction.
Predictive Analytics
Predictive analytics involves using machine learning techniques, statistical algorithms, and data to predict the likelihood of sales and marketing outcomes. As mentioned above, some CRM platforms include predictive analytics. However, other platforms help you gain insight into your future sales and marketing. This allows your teams to gain awareness of how their efforts impact the overall success of your organization. Therefore, they can develop their processes around the insights they identify from predictive analytics software.
Chatbots
Chatbots are a popular customer communication technology programmed to automatically respond to customer and prospect questions and concerns. Chatbots are a form of conversational marketing that reduces customer support tickets, increases conversions, improves ROI, and drives leads on new channels.
Artificial Intelligence and Machine Learning
AI and machine learning can now step in and take the place of humans in small repetitive tasks. This frees up your staff's time and allows them to focus on more important matters. AI and ML greatly improve workflows and provide a touchless option to help manage the data overload problem many agencies face.
The Future of Marketing and Sales
The marketing and sales industries have undergone huge changes in the last 10-15 years, and they will continue to advance as the consumer wants and needs change along with new trends.
This means that marketers must stay up-to-date with the fast-paced changes that occur in the digital marketing world. Here are three issues to pay attention to in the marketplace so you can better serve your clients in the future:
Ethical Consumption
As people become more value-oriented and socially conscious, they are looking for ethical and socially responsible choices when choosing an agency. They want to partner with and consume products and services from companies that care. Start becoming an ethical option for your customers by aligning your personal values with your business values, and then communicate that through your brand messaging.
A Combination of Physical and Digital
It's true, we do live in a digital-first world. However, it is important to keep in mind that combining physical and digital elements into the way you market and sell is a great way to provide convenient options for your clients. People still want connection and physical interactions. Your business can provide this and create a truly omnichannel customer experience that will leave a good impression.
A Focus on Conversational Marketing
Connection is now more important than ever. Customers want to feel like they are heard, understood, and acknowledged. More importantly, they want to be a part of the conversations your brand is having in the marketplace. Customers and clients who participate in conversational marketing are more likely to engage with your brand and develop loyalty to your brand.
Start becoming the best agency today by soliciting feedback from your customers. They are your best resource for improving your processes, content, website, and all other aspects your prospects and other customers engage with on a daily basis. It's a big step toward becoming an agency with top customer experience scores now and in the future.
About the author: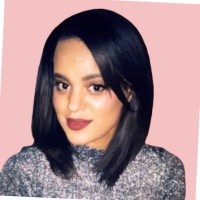 Erika Giles is a marketing copywriter and blogger that helps B2B and B2C businesses with content strategy and content development.